The Bourbaki Ensemble is a chamber string orchestra based in Newtown, Sydney, Australia. Our main aim is to perform works from the string orchestra repertoire, which, though it includes many masterpieces, is often overlooked in favour of music for full orchestra. We are also committed to programming works by Australian composers, and in thirteen years of concerts have performed music by Betty Beath, Anne Boyd, Colin Brumby, Nigel Butterley, Ric Charlton, Bill Cotis, Stephen Cronin, Robert Davidson, Derek Davies, Wayne Dixon, Ross Edwards, Andrew Ford, Eugene Goossens, Percy Grainger, David Keeffe, Aaron Kenny, Graeme Koehne, Stephen Leek, Georges Lentz, Richard Meale, Christine McCombe, Mark Oliveiro, George Palmer, Alex Pozniak, Warwick Pulley, Daniel Rojas, Andrew Schultz, Peter Sculthorpe, Johanna Selleck, Colin Spiers, David Stanhope, Paul Stanhope, Margaret Sutherland, Greg van der Struik, Phillip Wilcher, Christopher Willcock, Richard Willgoss and Chris Williams.
The name…? Don't ask! If you really want to know where it came from, read some of our concert programmes by clicking on the links further down. Be warned, however,… while the concert information in these programmes is apposite and entertaining, the information about the "Bourbaki" name ranges from misleading to totally false.
The Bourbaki Ensemble was founded in early 2001, and since then has been conducted by David Angell. Most of our concerts so far have been given in St. Stephen's Church, Newtown, with additional concerts presented at the Garrison Church in The Rocks, Macquarie University, Camden Uniting Church and Hunter Baillie Memorial Presbyterian Church. St. Stephen's is located at 189 Church St, Newtown; just three minutes' walk away, King St provides an ideal venue for coffee or a meal either before or after the performance (or both!)
To ensure that you always have the latest information about the Bourbaki Ensemble, join our mailing list by sending your email address to David Angell. Those on our mailing list are also sometimes eligible for special prices on tickets or other offers!
David Angell is also the conductor of Orchestra 143, a classical chamber orchestra based in Turramurra. Orchestra 143 is dedicated to the performance of works composed in the 143 years from 1685 to 1828, a period spanning the lives of J.S.Bach and Franz Schubert and including many other composers, both the familiar and the lesser-known.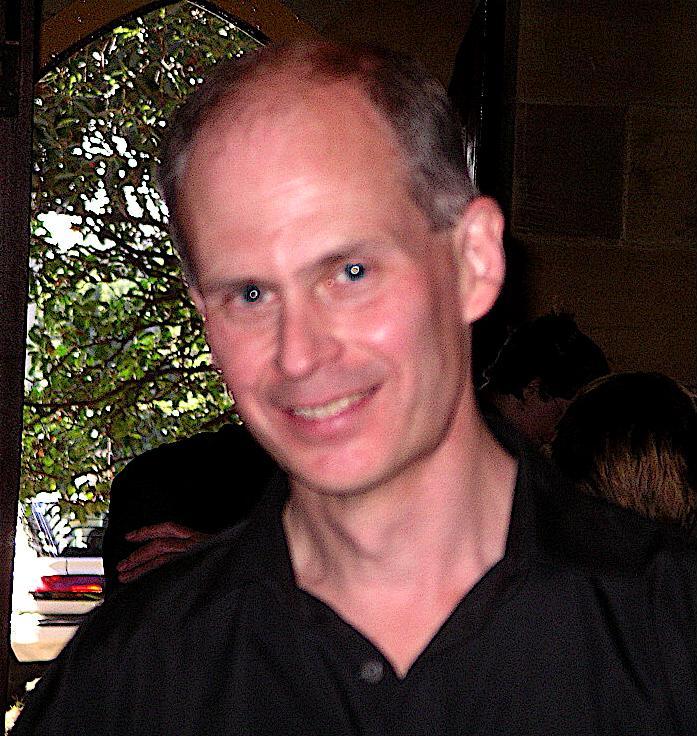 Forthcoming Performances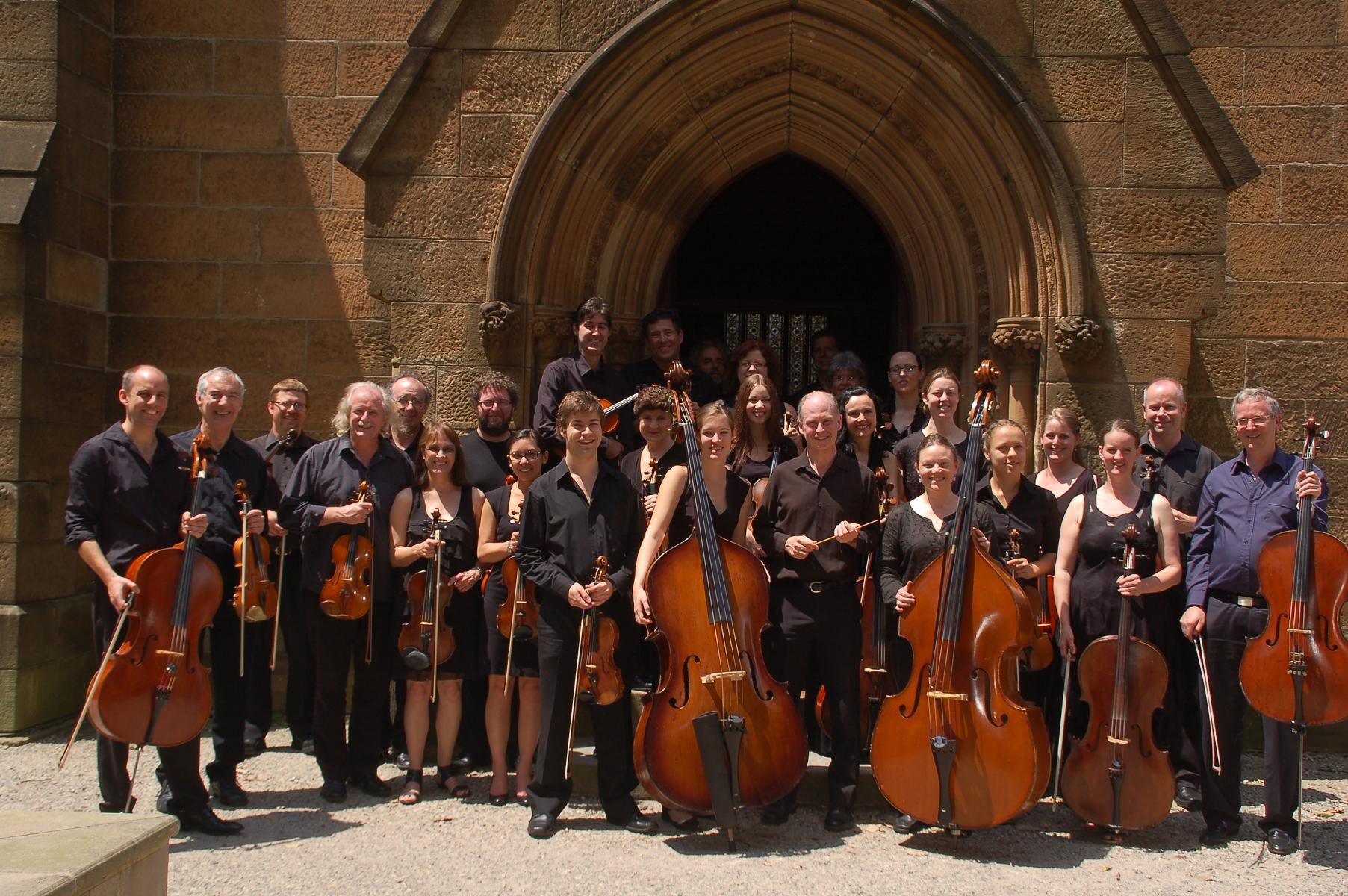 For various reasons (for example this one!) there will only be one Bourbaki programme this year. It's entitled stars and angels, and will be given twice: on Sunday 20 October at our regular venue of St. Stephen's Anglican Church, Newtown (map), and on Sunday 27 October at Boronia Park Uniting Church (map). Both concerts will commence at 2:30pm.
William Alwyn, Concerto for harp and string orchestra Lyra Angelica (Verna Lee, harp).
Georges Lentz, Birrung, for eleven strings.
Samuel Barber, Adagio for Strings.
Benjamin Britten, Prelude and Fugue, Op.29, for eighteen-part string orchestra.
Karel Husa, Pastoral.
British composer William Alwyn was inspired in his harp concerto Lyra Angelica by lines of the 17th century English poet Giles Fletcher: "I looke for angels' songs, and heare Him crie". It is a beautiful and ethereal work which attained wide recognition when used in the 1998 Winter Olympics figure skating competition. You can hear and see this performance on YouTube – but don't worry, Bourbaki and soloist Verna Lee will be performing the whole piece! – and in resonant natural acoustics rather than through boomy skating rink speakers! – and NOT interrupted by Satie's third Gymnopedie!!
Georges Lentz, born in Luxembourg, is now resident in Australia. He is a violinist with the Sydney Symphony and is gaining increasing recognition in Australia and overseas for his work as a composer. Many of his compositions are inspired by astronomy and form an extensive work, still in progress, under the title Caeli enarrant ("The heavens are telling"). Birrung, for eleven strings, is a small part of this work; the title means "star" in an indigenous language of the Sydney region.
Samuel Barber's Adagio for Strings is one of the best loved and most heartfelt compositions in the American musical repertoire, and was last performed by Bourbaki in 2001. The Pastoral of Barber's compatriot Karel Husa (born in Czechoslovakia, emigrated to the USA in the 1950s) is a gentle and undemonstrative piece which nicely complements the Adagio. We will also feature one of Benjamin Britten's lesser-known pieces as a centenary tribute to the composer.
To keep up to date with the Ensemble's activities, the best thing you can do is to join our mailing list. Just send an email to David Angell and we'll send you a reminder about a month before each concert.
Thanks!!
There are many costs involved in running an orchestra, and although we strive to keep our expenditure to the bare minimum, it is unusual for box office receipts to cover it all. We are therefore delighted to acknowledge our gratitude to two sponsors. Alfred Australia and their Hire Library Manager Ian Coss have generously waived the freight costs involved in obtaining from the UK music for the Alwyn harp concerto to be performed in October. And an anonymous benefactor has made a much appreciated contribution towards the general costs of hiring and/or buying music.
Bourbaki CDs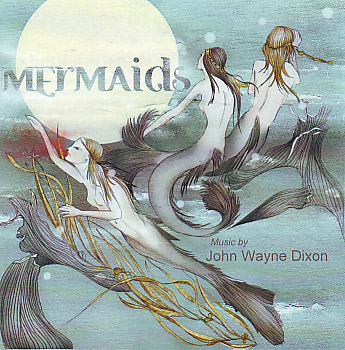 Bourbaki Ensemble concerts in July and August 2010 saw the launch of the Ensemble's latest recording. Mermaids is a collection of music by Wollongong composer John Wayne Dixon. The title track, scored for eleven solo strings, is performed by Bourbaki under the direction of David Angell. The disc also includes a variety of Wayne's vocal and instrumental compositions. Click here for an excerpt from Mermaids. Clips of other items on the disc, as well as online purchasing information, can be found at the Wirripang website.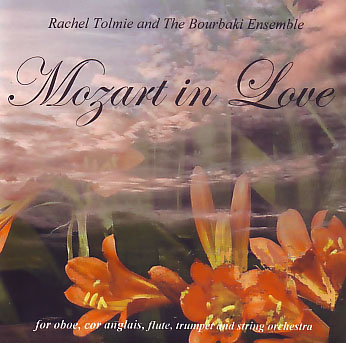 In February 2008 the Bourbaki Ensemble, with conductor David Angell and soloists including Rachel Tolmie (oboe and cor anglais), spent a few evenings in St. Stephen's Church recording a set of pieces to be released on CD. Entitled Mozart in Love, the disc made its first "public appearance" at our concert in August 2008. Tracks include Australian composer Colin Brumby's genial Scena for cor anglais and strings, and the Concertino for the same combination by Alan Ridout. The Ridout admirably exploits the dark tone of the solo instrument in its first movement Plaint, while the finale features haunting string chords strongly reminiscent of Sibelius' Swan of Tuonela. There are three American compositions: the popular Quiet City by Aaron Copland (also including trumpet soloist Andrew del Riccio); a brief song without words The Rainbow in which the originality and quirkiness of Charles Ives' compositional thought is evident; and the charming Four Celtic Pieces by Swan Hennessy.
The recording also includes three works by Sydney composer Phillip Wilcher; these have already appeared on a CD entitled Into His Countenance, celebrating Phillip's 50th birthday. The title track features flautist Amanda Muir with the Bourbaki Ensemble; Mozart in Love and 1791 are pieces for oboe and strings. In addition, this disc includes music by Phillip for piano solo, and for oboe and piano.
Mozart in Love was recently noticed in The Studio, the journal of the Music Teachers' Association of NSW. Reviewer Rita Crews wrote,
…simply a beautiful disc… Rarely does one hear a disc almost entirely devoted to works featuring the cor anglais and as usual it is a pleasure to hear Tolmie's performance.
Under the direction of David Angell, the Bourbaki chamber string ensemble admirably supports the soloists… [the disc] will be particularly valuable for woodwind teachers and in particular, students of oboe and cor anglais.
Click here for previews of 1791 and Mozart in Love. Both CDs can be purchased online from Publications by Wirripang.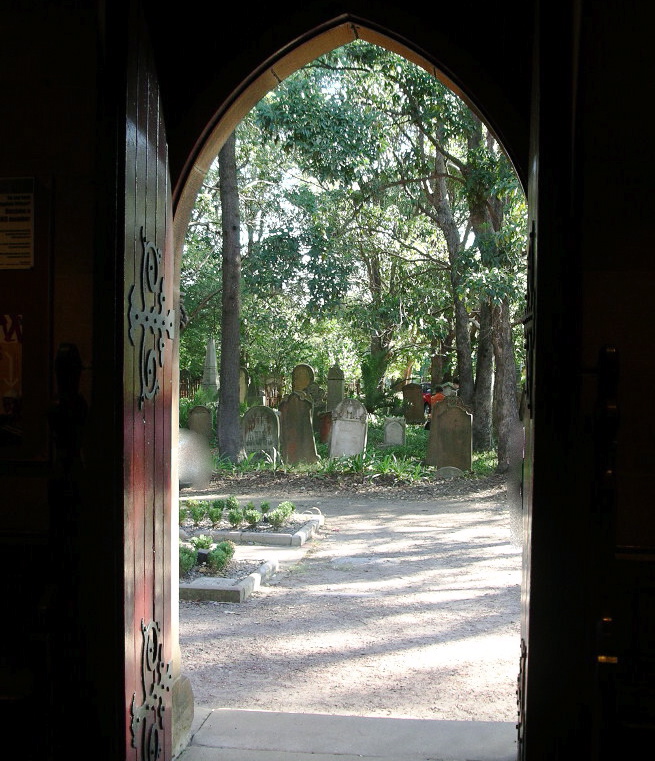 St. Stephen's Church, Newtown
St. Stephen's Church, designed by leading colonial architect Edmund Blackett, has marvellous acoustics and is a superb venue for small ensemble concerts. A ramble around the church and the surrounding cemetery will disclose fascinating reminiscences of famous and infamous characters from Sydney's early history. You may care, before or after a Bourbaki Ensemble concert, to take a self-guided tour, assisted by the pamphlet which is available from the church. For an online exploration of Camperdown Cemetery, have a look here.